FUN USER EXPERIENCE
Designed to operate without an attendant. Choose from three different content experiences or let the user select.
WORKS OFFLINE
No WIFI? Or a bad connection… not a problem. StoriCam works offline and will upload content when it detects a WIFI connection. 
LEAD CAPTURE
Collecting data from users is essential to business growth. StoriCam does all this for you and will report back to you.
ONLINE GALLERIES
Photos and videos are streamed into a live gallery that promotes social sharing and engagement post the event. 
SOCIAL SHARING
Post to Facebook or Twitter profile accounts in real-time.
ANALYTICS
Get a detailed report of the performance your StoriCam did.
"IT'S A BEAUTIFUL USER EXPERIENCE"
Intuitive, delightful, fun is what we hear almost every day. Experience Stori for yourself.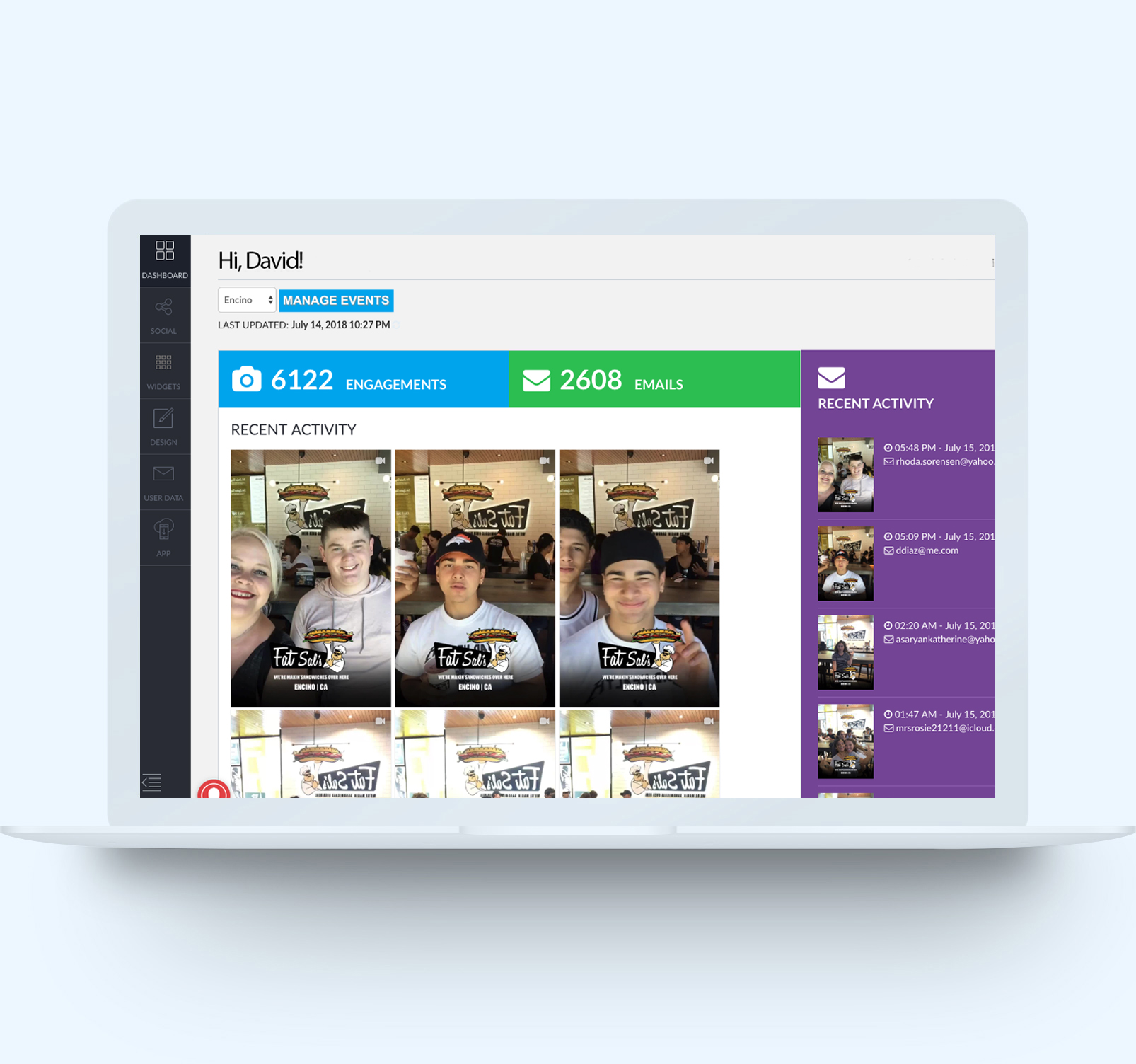 Processed Weekly
Our platform is built for scale. We process more than 2,000 videos/photos each day from hundreds of connected StoriCams.