https://www.youtube.com/watch?v=zTXTNOWSMcE
Automate guest and staff COVID protocols safely and effectively
Everything you need to welcome guests back with confidence
Safeguard your event and create the best guest and staff experience imaginable.
Issue access passes based on wellness and other criteria you select.
Hygienic, touch free way to check-in anyone entering your event. Visitors quickly scan a mobile QR code on the iPad kiosk.
Automated body temperature kiosks.
Track and broadcast a message to your visitors notifying them of a possible outbreak.
Know what vendors and staff have checked-into the venue and log all wellness reports to remove liability.
Social Distance Seating Chart
Assign seating based on social distancing guidlines with a visual map.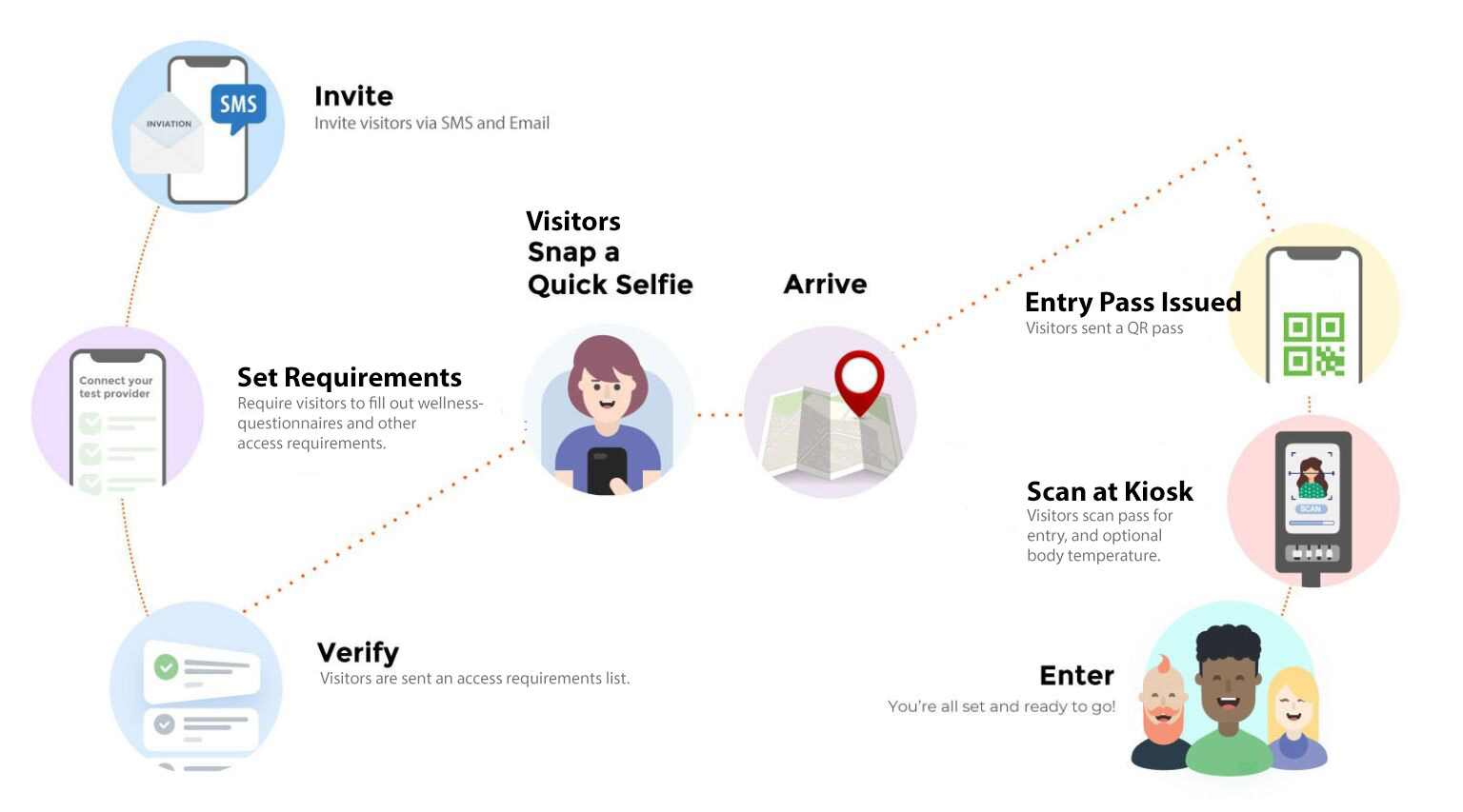 Set up a floor or tabletop kiosk to scan guest passes.
Liability Release Form & Wellness Questionnaires
Fast and confidential way to conduct health screenings and liability release waivers before staff or guests enter your event.
Keep Guests Informed
Reduce anxiety by promoting the efforts you are doing to keep everyone safe.
Non–invasive Body Temperature Screening
Quickly screen body temperatures and send immediate alerts to help you act early.
Find out more
Contact Trace + Broadcast Alerts
Immeditally send SMS's or Emails to staff and visitors inside the venue.
Set Entry Requirements
You set the requirements of access into your event, such as: Vaccine proof, test results, wellness questionnaire, non-disclousre and more.
Bundled and priced for any size event

A hardware, software bundle that includes everything you need to produce your event safely.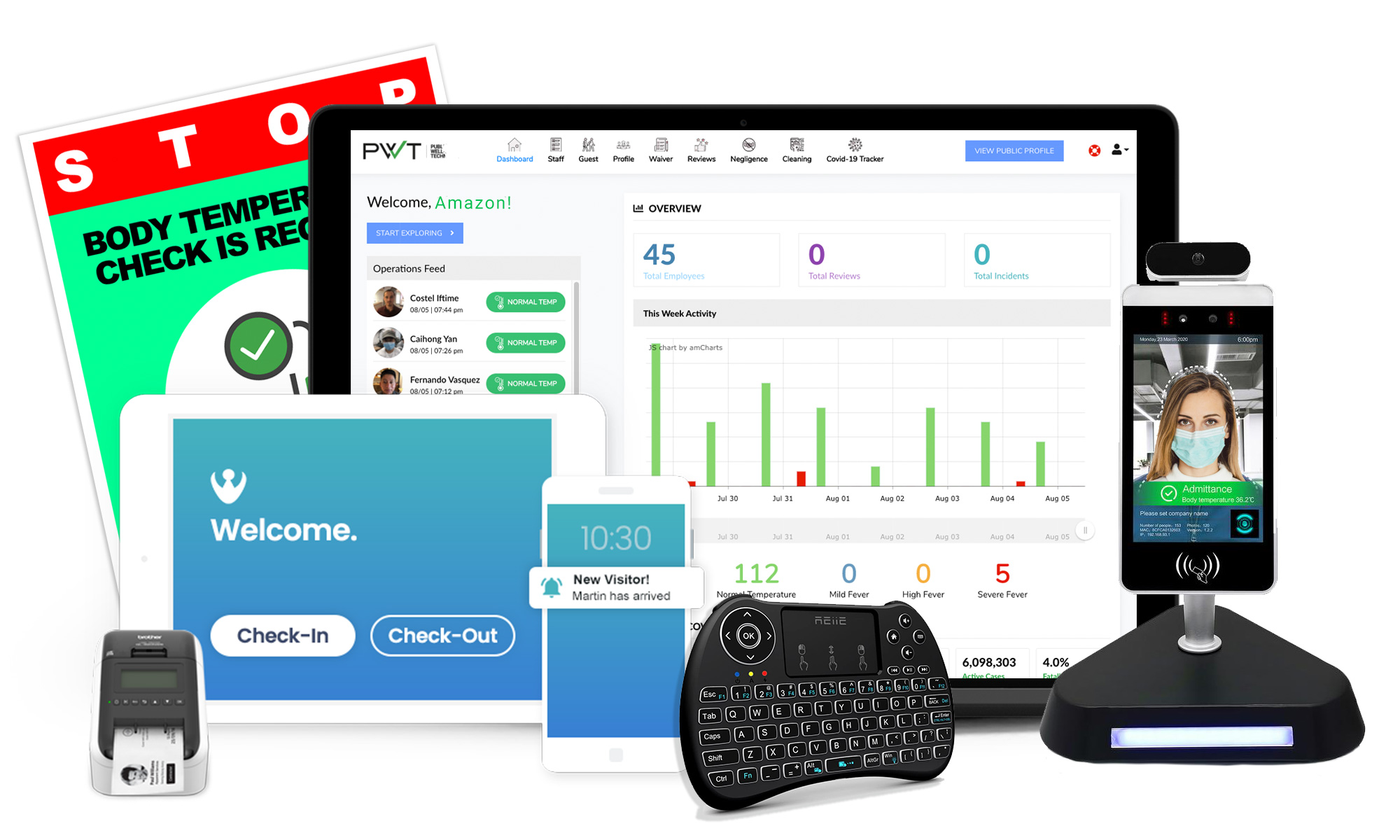 RENT OR BUY
Bundle Includes
We come to your event. Includes hardware rental, access passes, person on-site. Available only in select cities.
Do it for yourself pricing

Rent or own the hardware, easily run your own event.
Hardware not included. Contact us for rental or purchase. 
Book a demo
Schedule some calendar time with one of our product experts.
Get an instant demo
Watch one of our experts present a demo.
Talk to someone
Request to join by talking to a real person right now.