HAVE FUN AND START EARNING
We provide you with the technology and expertise to help drive results for your clients and maximize revenue for you.
APPLY NOW
TALK TO US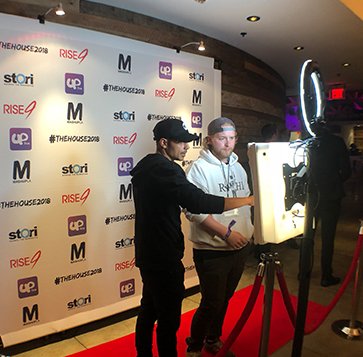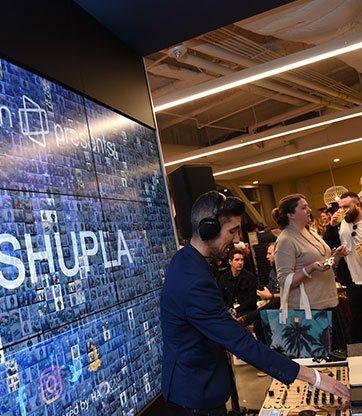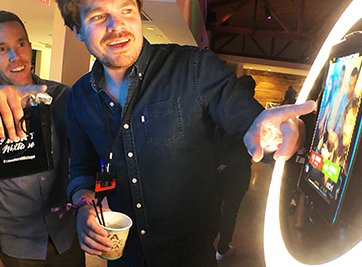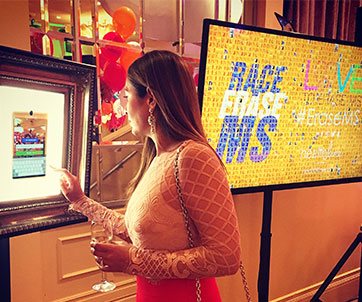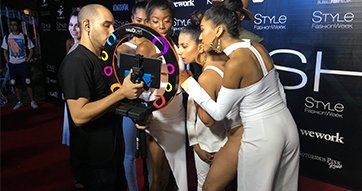 Loved by agencies and consultants worldwide






We are looking for local partners that are entrepreneurial minded, agencies and event professionals.
THE INDUSTRY IS SUPER HOT RIGHT NOW
In the age of ubiquitous social media and the overwhelming popularity of Instagram and selfie-taking, photo booths continue to emerge as a must-have event and business entertainment and marketing solution. 
One event or install often leads to two or three more, as people thoroughly enjoy themselves and businesses see the ROI in marketing.
TWO WAYS TO WORK WITH US
Operate under your own brand or simply refer them to us
New Customer Acquisitions 
Refer them to us via a dedicated lead form will be supplied to you. 
Hardware Requirements
Absolutely none. We handle it all. 
Invoice & Billing
We handle all the billing
Earning Potential 
20% commissions paid 24-hrs post the collection of funds.
APPLY NOW
New Customer Acquisitions 
Keep your own leads and we send you leads
Hardware Requirements
Purchase your own Stori Cam (partner discount applied) 
Invoice & Billing
You do unless we send you the job.
Earning Potential 
To the moon 🙂
APPLY NOW
PARTNER STARTER KIT
Everything you need, packaged to get you started fast and easy

(1) Stori RingMaster + Pro tripod stand
(1) Mobile Stori Stick Unit
**iPad not included (discount iPad's available)

Sales material to help you sale
Listed as a local Stori partner (we send you leads in your area)

60-days FREE – Membership: $199/mo.
Unlimited access to the Stori platform
1-on-1 support and consulting
$2,495
$1,995
Each kit is made-to-order, allow 1-2 weeks for delivery
ALL PARTNER PLANS INCLUDE
Quick implementation: Provide a starter kit so you are up and running in minutes. No building or technical skills required.
In-Demand Products & Services: Your customers are looking for our innovative solutions.
Competitive Margins: We give you the flexibility and freedom to resell our products at your price.
Exclusive training: We will teach you the best practices so you can structure your Marketing, Sales and Customer Service teams.
Marketing & Sales Tools: We will apply the same strategies we use in our day to day that helped us grow more than 500% in the last year.
Dedicated Support: Partners receive dedicated one-on-one technical support.
Educational Content: Access partner study materials to stay ahead.
Co-Marketing: Create content along with Stori to generate more leads.
New features first: We involve our partners when developing new features and products.
Wholesale Pricing: We don't only give you opportunities to sell digital experiences. Generate revenue and margins from our hardware the same way we do.
"We are dedicated to fostering deep relationships with our partners and not
transactional relationships. I truly believe together we can achieve more."
Tamer Abdel / President
CONTACT OUR PARTNER TEAM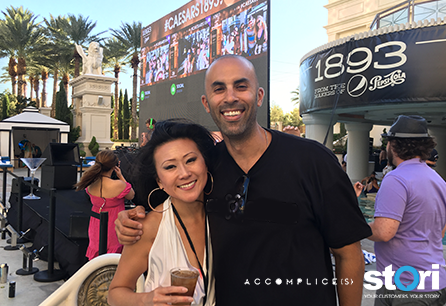 Founded in 2013 in Los Angeles, Stori Cam is a product of Stori Technologies Inc. Stori Technologies is a well-established social media content marketing company. We have large growth aspirations and we want to achieve our goals through local partners with unique in market knowledge and experience.